Grid Trading
What exactly is grid trading? The illustration below shows the principle of how a solar battery works. Your excess solar enerygy is captured during the day, and once the sun goes down, you get to use that free energy to power your house. Grid trading takes this a step further in that your home system and battery can intelligently sell your surplus electricity to the National Grid at times when peak demand offers a high price, and buy it back when demand is low (usually at night) very cheaply.
In short, with grid trading you get free energy you capture from the sun, and you can make a profit on trading energy to the grid too.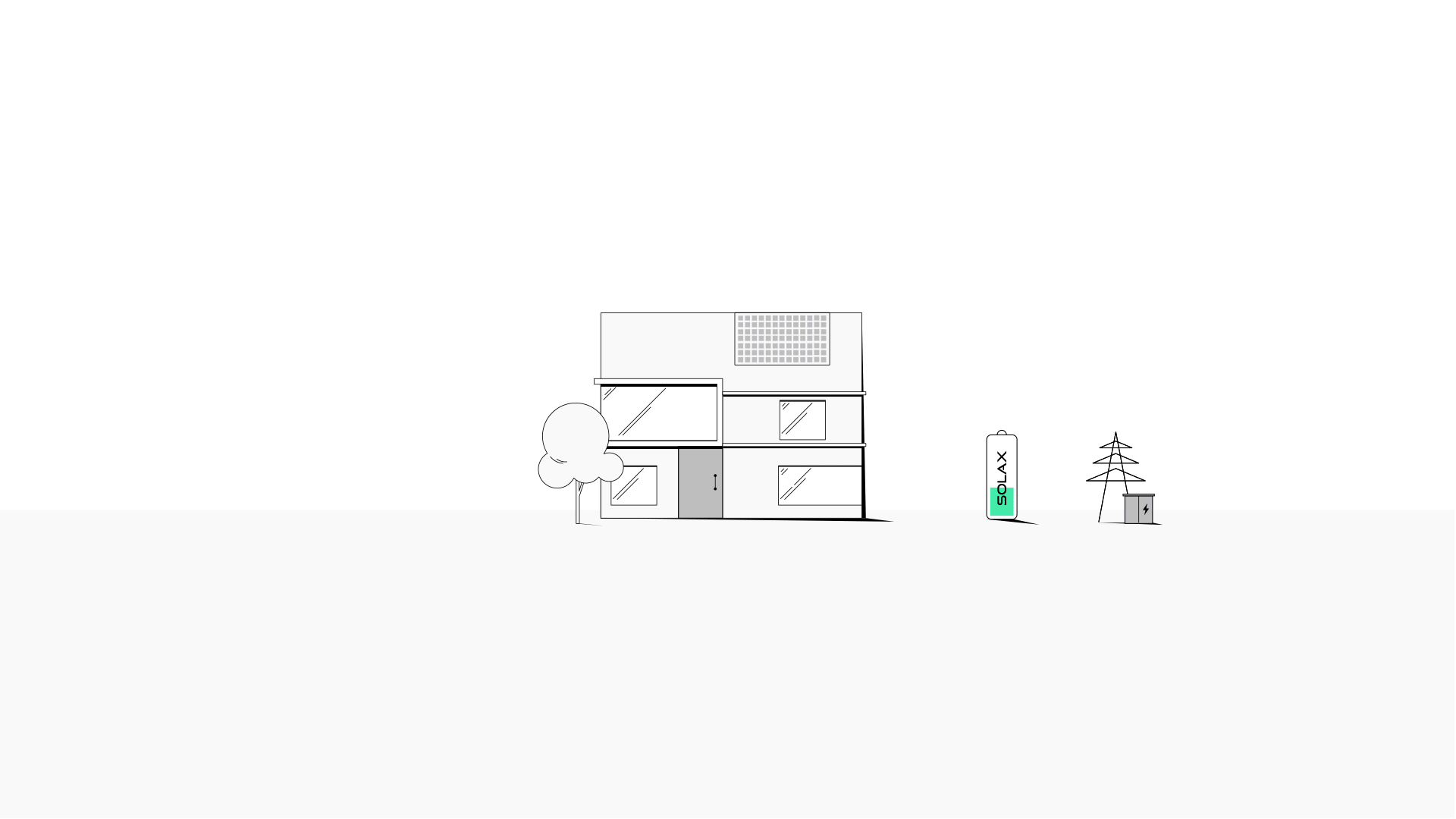 Social Energy- Our grid trading partner
Who, what, and why have we partnered with them?
WHO IS SOCIAL ENERGY
THE COMPANY WHICH IS LEADING THE ENERGY SUPPLY SHAKEUP
Social Energy is just like your current supplier in that they provide your property with energy for a price per unit. However, the source of the energy is from a network of domestic solar installations and batteries. In comparison, even though energy suppliers are under pressure to make green investments, most companies like the big six get their energy from fossil fuel sources in and outside of the UK
By being a customer of Social Energy, you can benefit from several aspects of its network. The company has developed software with AI so it is constantly working to help you achieve the maximum savings and earnings possible. With an approved battery, Social Energy will provide you with fluctuating tariff rates (i.e. time-of-use tariff); the ability to sell to the grid when energy is needed; and to trade energy with other customers on the network for the best possible prices.
Built and developed over the past 5 years, Social Energy is licensed by Ofgem. It is also the first Home Energy Trading solution to be fully compliant with the National Grid's dynamic frequency response service.
WHAT IS SOCIAL ENERGY AND HOW DOES IT WORK?
SOCIAL ENERGY ALLOWS YOU TO UTILISE YOUR SOLAR ENERGY
Social Energy builds on the concept of grid-sharing which is a term that is being used more often when talking about battery storage. Grid-sharing is the idea of batteries with shared software sending energy between each other. This decentralises the grid, reduces reliance on suppliers and prevents waste of energy.
By using machine learning to predict household load and generation, Social Energy aims to use its software to export and import at the best prices. The battery comes with a grid monitoring box which constantly sends data and information to the Social Energy cloud.
The software is an intelligent digital technology, it creates a customer profile for you and records your usage pattern for the grid. It accurately anticipates your solar generation by incorporating the size of the system and accounting for weather forecasts 24 hours in advance. This allows you to use all of your free energy produced by the solar system at the best possible times maximising your savings. But it also means any energy you wouldn't normally utilise can be drawn by Social Energy so you can earn too.
If you already have solar and have signed in on the Feed-In Tariff (FIT) scheme, it may not be worth adopting Social Energy. This is because you will have to waive the Export Tariff to be eligible to trade energy through Social Energy's platform. You would have to work out the difference so you can make an informed decision.
If you have a FIT registered solar system, you can still benefit from the installation of a battery. You can store any surplus energy produced by your panels and use this at times when the system isn't producing. As well as this, you can switch to a time-of-use tariff offered by an energy supplier and also store cheap electricity from the grid.
As the number of renewables used in the grid increase, the need to balance our energy becomes more important. Battery storage allows for more flexibility so when energy is needed, properties a part of the Social Energy network will have the fastest reacting source of power.
These are the times it takes for each source of energy to react and provide power to the grid:
Wind & Solar: uncontrollable
Nuclear: 48 hours
Oil Fired: 12 hours
Coal Fired: 6 hours
CCGT: 12 hours
Gas Turbines: 2 minutes
Hydro: 10 seconds
Battery Storage: subsecond
By being fully automated, Social Energy can detect changes in the grid's frequency and react the fastest to provide power. The National Grid will pay you for your energy when demand does increase and it needs more power.
The Social Energy trading platform allows you to buy and sell in the wholesale energy market. The wholesale price is the rate that energy suppliers will pay to obtain energy from sources of generation. These prices fluctuate with supply and demand every half hour.
This is similar to the stock market, for example. However, thanks to Social Energy's AI, you don't have to do anything. The software predicts when prices are high and low; the battery can then charge, store and discharge energy accordingly. This automated trading allows you to benefit from wholesale price changes which have never been possible before.
And finally, the battery has the ability to charge from the grid when prices are low. This can be stored for use at a more convenient time of the day, meaning you don't have to rely on the grid when electricity prices are higher. This is similar to a time-of-use tariff which is being offered by more and more suppliers as the UK energy infrastructure changes. Time-of-use tariffs work in combination with smart meters; currently, the government policy is to offer a smart meter to every household and small business by 2020. There has already been an uptake of 14m+ units.
Social Energy state that as a utility company they will offer rates per unit lower than the current big six.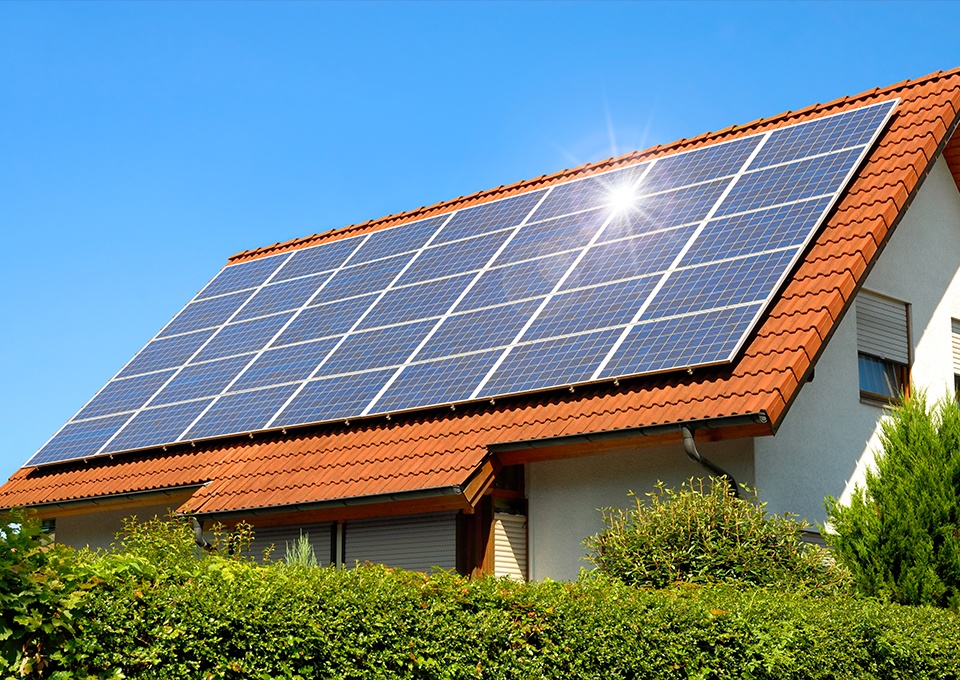 WHY WE HAVE PARTNERED WITH SOCIAL ENERGY
IT'S NOT A CASE OF WAITING ANYMORE; THE BENEFITS OF THE FUTURE ARE HERE NOW
Globally, we are moving towards a planet that will be predominantly powered by renewable energy. As we reduce our dependence on both fossil fuels and actual gas heating, the electrified economy is going to expand. It is evident that the need for Social Energy will only increase in the future.
From everything mentioned above, Social Energy will help you achieve up to 70% cheaper electricity. (Source: https://www.social.energy/)
Renewable energy makes up nearly 90% of new EU capacity. The prices of renewable energy are forecasted to be cheaper than fossil fuels by 2020. And as we pledge to close all coal powered plants by 2025 and stop the sale of ICE cars by 2040, we will need to adapt as a society.
Due to changing times and weather, renewables will cause our energy supply to become unpredictable. With the adoption of EVs, the demand for electricity is going to increase too. By providing an innovative solution like a network of batteries, power is returned from the corporations in the energy market to the people.
If consumers don't choose to provide themselves with energy security, they will continue to see their energy prices rise. Data from The Office of National Statistics show that the average annual electricity bill increases by 6.92% annually. £1 of electricity today would cost you £2.73 in 15 years-time. By firstly protecting yourself with solar PV and battery storage, but also Social Energy, you can offset these price rises.
By using a combination of solar PV, battery storage and Social Energy you can future-proof your home.
Your actual savings will depend on many factors that are subject to change and impossible to predict with certainty. These factors include: the design and performance of your solar PV array, how you use energy in your house, prevailing market and regulatory conditions that affect electricity prices and the accessibility of grid trading services. As an illustration, you could reduce your effective electricity bill by 70%, or £274, by installing a Social Energy battery alongside an existing solar PV system. These total savings are based on a property in the OX17 area with an annual electricity consumption of 3100kWh (Ofgem medium TDCV) paying a unit rate of 16.07p/kWh (excluding the standing charge), annual solar generation of 3940kWh, and solar self-use of 20.7% resulting in an electricity bill (excluding standing charge) of £366. Year 1 benefits totalling £274 are achieved by fitting a 3kW/4.5kWh battery that reduces import of energy from the grid and credits from grid trading. The reduction is therefore 100% x £ 274 / £366 = 74.9%. In order to benefit fully from these savings, you must have your energy supplied by Social Energy, a smart meter (2nd generation ) installed in your property providing half hourly readings, up to date payment made by a variable Direct debit, and all of this managed through your online account – so you will need to be able to access digital channels to manage your account validation for original electricity bill calculation if existing solar installation (bill plus calculated solar saving, what variables involved etc. and their unit price) All figures correct as of April 2019.
Over 1000 solar battery installations across the United Kingdom