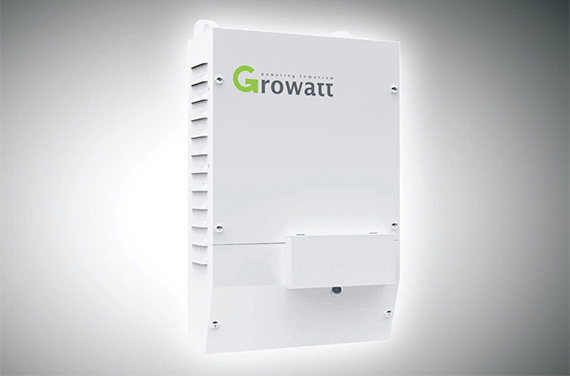 Voltage Optimiser – Growatt VO
Growatt voltage optimizer is designed for use in domestic and light commercial applications. It is installed between the electricity meter and main consumer unit. It steps down incoming voltage of PV system or pubic grid by 18V approximately (@240V, Vout=0.925*Vin), thus to reduce power consumption of electrical appliances and save electricity charge, meanwhile expand life span of electrical appliances.
Growatt voltage optimizer has short circuit, overload and overheat protection built in. it can measure the energy generated by PV system (optional). Using voltage optimisation you can save up to 14% on your electricity bill.
Brochure
Accendo Matt-E
The Accendo voltage optimisers from Matt-E offer a simple fit and forget energy saving solution providing genuine energy savings of up to 14%.
Electrical appliances manufactured for the UK and Europe are rated at 230 volts, however the average house is supplied with 242 volts. This is additional power we simply do not need. Reducing the voltage for the majority of appliances closer to the designed voltage leads to:
Lower energy consumption
Reduced carbon emissions
Extended lifespan of electrical appliances
Lower operating temperatures
With units rated at 60 or 100amps, the units are suitable for the majority of domestic and light commercial installations.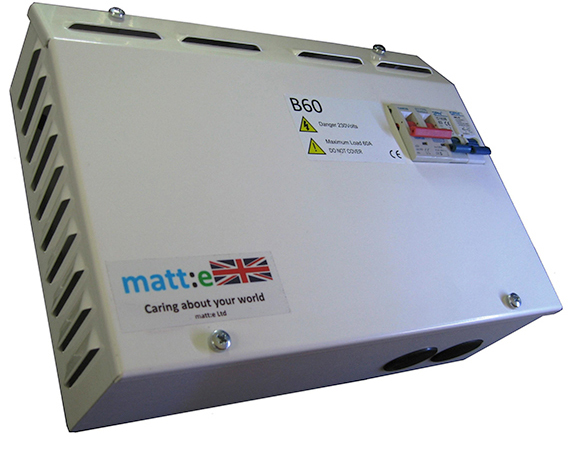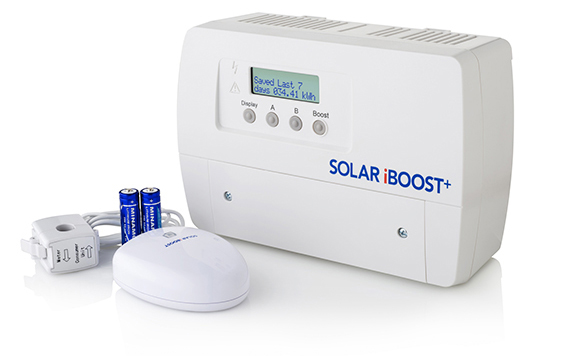 Hot Water Booster – iBoost
The solar photovoltaic energy iBoost concept is to use the surplus photovoltaic energy generated at your home in order to heat the water in your water tank and save you money.
With Solar iBoost you will benefit from:
Maximising the use of the free solar energy generated at your property
Cutting the cost of heating your water
Reduced use of your boiler
Solar iBoost ONLY uses the surplus photovoltaic energy that would be exported, unlike some similar products, so you take the opportunity to use as much of the free energy that, unless you have an export meter, you have paid for anyway!
We've designed the easiest to fit, use and monitor device, enabling you to enjoy even more financial benefits from your PV solar investment.
Solic 200
The SOLiC 200 is an intelligent immersion heater controller that automatically converts energy generated by existing PV panels into hot water by diverting excess solar power to the immersion heater before it's exported to the national grid.
The SOLiC 200 has been designed, constructed and fully tested in Britain to the highest CE standards. Most importantly it is made in Britain and comes with a 10 year return base warranty.
It is simple to use and maintenance free, the SOLiC 200 is self contained and will save you hundreds of pounds over the course of a year.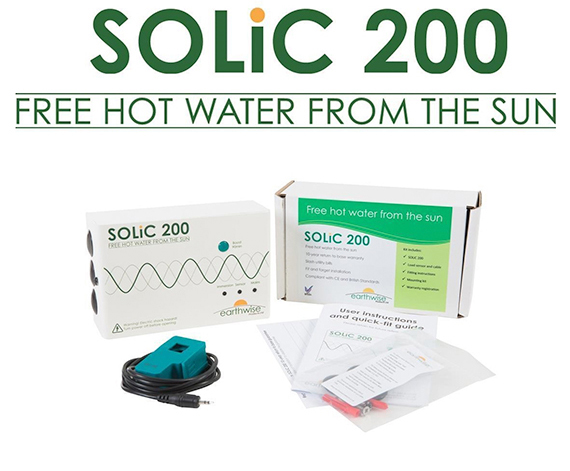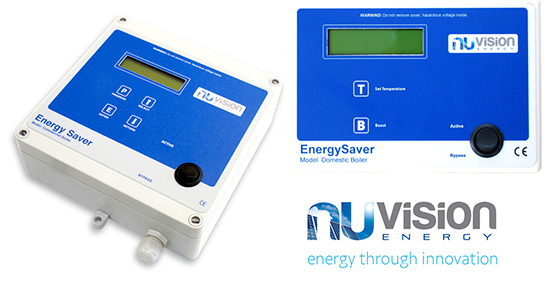 Bolier Controller – Nu-Vision
The Energy Saver Boiler Controller is designed and manufactured in the UK to the highest quality standards, and has proven with thousands of installations over many years to save the user up to and often above 25% of the energy used to heat their homes and water.
The Boiler Energy Saver Auto incorporates the latest microchip electronic circuiting technology, which is programmed to the changing load on the boiler, as well as to regulate the firing pattern accordingly.
The Energy Saver Boiler Controls supplied by NuVision Energy, increases the efficiency of existing central heating boiler systems without physically altering any constituent part of that system.
The Energy Saver Boiler Controller is an intelligent central heating boiler management system, compatible with most domestic boilers including combis, condensing and back boilers using natural gas, oil or LPG.
Heating Controls – Owl Intuition
OWL Smart Heating Controls use the OWL Intuition web dashboard to display the heating system status and to programme and control it, on any web enabled device. This is a massive advantage over conventional systems in a number of ways.
The time clock is essentially an on line programmer that is very simple indeed to setup. Different heating patterns over different days are easily set up and fine tuned, copying patterns to different days takes the chore out of set up, holiday dates ensure the system is not running when you are away if you don't want it to be, and so on.
The dashboard shows current temperature, allows you to boost the sytem or put it in stand by, and of course see what is going on on the versatile graphing facility. This in particular enables you to fine tune the system for maximum efficiency and to suit your lifestyle, and therefore to make very significant fuel savings.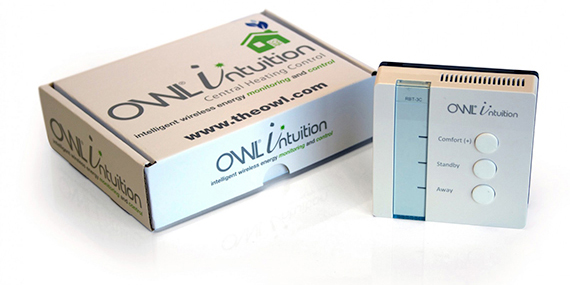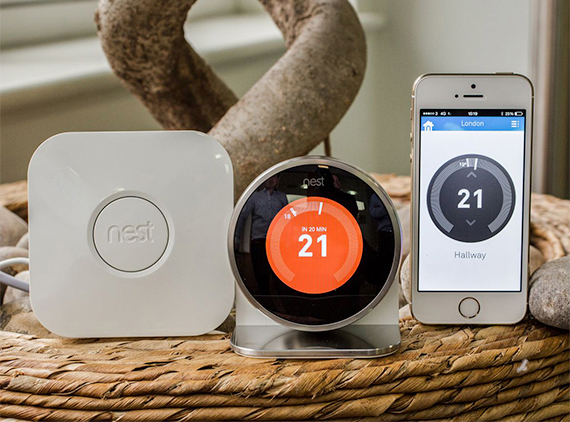 Nest
Since 2011 the Nest thermostat has saved over 8 billion kWh of energy in millions of homes worldwide, because it learns from you.
It gets to know the temperature you like when you're at home. And turns itself down when you're away. It even learns how your home warms up or how draughty it is, so it only uses the energy it needs. That's how the Nest thermostat saves energy.
The Nest also comes with a heat link with the Nest thermostat. They work with your boiler to control the temperature of your home. The heat link connects to your boiler wirelessly or with existing thermostat wires, then it communicates with the Nest thermostat to turn on and off, or modulate the heat.